The Schodack SCENE Community Events listed for FREE cthrnsgr@gmail.com
The Community Calendar is updated every Thursday
October 23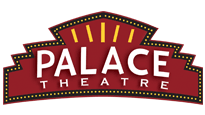 PROPOSED FRACKED GAS PIPELINE through Knox, Berne, New Scotland and Bethlehem


The founders of Stop NY Fracked Gas Pipeline (Becky Meier and Bob Connors) will give a PowerPoint presentation about the pipeline, the process for its being permitted, why the gas is not needed, the dangers such a pipeline presents and what citizens can do to try to stop it. Questions and answers will follow.

For more information:
www.stopnypipeline.org
https://www.facebook.com/stopnyfrackedgaspipeline
Bob Connors: 518-781-4686, raconnors@yahoo.com
Clinton Heights Fire Department Annual
Ziti Dinner
6:30pm - 9:30pm Free Admission
Kids dress in costume and go "trunk or treating."
If you'd like to volunteer and decorate your vehicle, please sign up at the concession stand or email Suzi at SCorellis120@gmail.com.
Think of your car as a front porch, decorate for visitors & fill it up with candy and/or treats to give away!
Jack-O-Lantern contest! Bring your decorated/carved pumpkin to the Concession Stand by 6pm on 10/23 to have it judged by your peers!
PRIZES FOR BEST JACK-O-LANTERN & TRUNK!
Please note Friday Oct 23rd is also the Halloween Happening at Goff… we have made this event go until 9:30pm so the older kids can come "Trunk or Treat" after their dance.
Read more...
October 25
Rocky Horror Picture Show Valatie Community Theatre
Doors open at 11:00pm, Showing at midnight.
$10 admission | $15 includes prop kit | $3 off if you dress a part
October 30
Horror Movie Night

– Friday, Oct. 30 from 7:00 to 11:00 p.m.
Maple Hill High School will hold its annual Horror Movie Night on Friday, Oct. 30 from 7:00 to 11:00 p.m. Please note, movies shown will be rated PG-13 but still could be scary for some viewers.
November
November 1
Cystic fibrosis is a life-threatening progressive disease that causes persistent lung infections and which, despite ever-improving treatments, has no cure. The Cystic Fibrosis Foundation is a driving force in improving the lives of CF sufferers and working towards a cure, funding more innovative, groundbreaking research than any other organization in the world.
The party will feature a dance floor and live music by headliner Oobleck, the Capital District's premiere original funk band, and Connecticut-based Organized Chaos, a group that delivers familiar songs with an unfamiliar twist. The special opening act -- Bykes with a Why -- includes Cole performing rock tunes with several of his Maple Hill friends and classmates.
Cystic Fibrosis
Read more...
Wednesday, November 18, 7:00 pm
Friends of Castleton Public Library Meeting
Come get involved with the Friends of CPL! All are welcome
Saturday, November 21, 10:00 am-9:30 pm
Friends of CPL Barnes & Noble Fundraiser
Location: Barnes & Noble, Colonie Center, 131 Colonie Center, Albany, NY 12205
Do your holiday shopping and support your local library at the same time. The day will also include stories read aloud and special appearances by fun characters!
Monday, November 23, 6:00 pm
Evening Storytime: Strummin' on the Old Banjo
After reading a story together, we'll learn about the sounds a banjo makes and sing songs with local musicians!
Tuesday, November 24, 4:00-8:00 p.m.
Come down to the library and craft something for your Thanksgiving celebrations!
CONTINUING
Schodack Island State Park
Boat Launch
1 Schodack Way, PO Box 7 Schodack Landing, NY 12156
Picnicking/Hiking/Fishing/Biking (limited): Year round Pavilion Rental: May - Oct. (Electric and water hook-up available.Tent Rental: May - Oct. (Electric hook-up available.) Cross Country Skiing & Snowshoeing: During winter season.
4-M's Farm
2537 Phillips Road Castleton, New York 12033
Have fun and learn about horses!

CNSE Children's Museum of Science & Technology

250 Jordan Road Troy, New York 12180
Explore, Discover and Imagine the World of Science at CNSE CMOST.

Check out the Spectrum 8 - AAA discount!

LOOKING FOR SOME SPIRITUAL DIRECTION, A SENSE OF SELF OR A COMMUNITY? - Community Congregational Church of Clinton Heights, United Church of Christ, 221 Columbia Turnpike next to the E. Greenbush Town Hall. We are affiliated with the United Church of Christ. Learn more about the UCC at www.ucc.org. Are you looking for some spiritual direction, a sense of self or a community? If so, Community Congregational Church of Clinton Heights can provide you with the friendship, fellowship and guidance you may be looking for. Here you will find a Community that is full of love and acceptance. We believe in getting involved. When you help others, you help yourself lead a Christ-like life. That's why our congregation remains active in the community through several community service initiatives geared toward improving the quality of life for others. Head out on your new path by joining Community Congregational Church of Clinton Heights today! Call us at 518-477-4675 or visit www.clintonheightsucc.org.
Third Monday
Library Board of Trustees Monthly Meeting
Castlet
on Public Library
The regular monthly meetings of the Library Board of Trustees is scheduled for the third Monday of the month at 7 p.m. on the second floor of Village Hall. The public is encouraged to attend. The Trustees will not meet in August and November. Sponsored by CPL Board of Trustees.
Tuesdays
Castleton-on-Healthy @ Castleton Public Library
Castleton-on-Healthy meets weekly on Tuesdays at 10 am. The group focuses on mining through information to educate and develop skills to achieve and maintain a healthy lifestyle. We walk along to walking videos for about fifteen minutes and, in nice weather, we walk outside!
First and third Tuesdays
CAFE THEO is an informal gathering of people from all walks of life who seek an understanding about the big questions in life. We engage in conversation on moral, philosophical, and spiritual topics. Some recent topics include: idolatry, limits of perspective, and Nietzsche's will to power. We welcome all points of view and religious perspective, and our common ground honors freedom of conscience in respectful conversation. We invite you to join us for an evening of engaging discussion, music, and a period of reflection. Refreshments are provided. We meet every 1st and 3rd Tuesday at 6:30 p.m. at St. Paul's Methodist Church, 1583 Carney Road, Castleton.
Thursdays
SOUP DAY at the RENSSELAER SENIOR CENTER - The Rensselaer Senior Center is please to announce that we will be serving soup every Thursday, along with our regular delicious, nutritious meal. And, if you bring a container, we will send you home with soup and corn bread, that you can enjoy at your leisure. Reservations are required, so call the center at 463-2166, and come and enjoy our delicious soup. There is plenty of free parking near the center.
Castleton-on-Healthy meets every Thursday at 6 PM to share resources and tools to help individuals achieve and maintain a healthy lifestyle.
Fridays
CASTLETON LIBRARY,TEEN GAME NIGHT, Castleton Public Library, 85 South Main St, 6:30 to 8:30 pm, free. Refreshments, movies. 518 732-0879.
First Friday
ALBANY NY – The 1st Friday of every month marks a funky and fun night of the arts in
Albany
, starting at 5pm. The event is fittingly named... 1st Friday. Residents and visitors flock to downtown Albany for this highly anticipated art event, administered by the Upstate Artists Guild.
FREE REIKI...Free Reiki on the 1st Friday of every month from 6:00 – 6:45 pm at Venture Inward, 568 Columbia Turnpike, #16 VanDenHouten Square (back entrance), East Greenbush. Reiki is a Japanese technique for stress reduction and relaxation that also promotes healing. It is administered by "laying on hands" and is based on the idea that an unseen "life force energy" flows through us and is what causes us to be alive. If one's "life force energy" is low, then we are more likely to get sick or feel stress; and if it is high, we are more capable of being happy and healthy. Energy healers and Reiki practitioners work together to help balance and regenerate calling upon angels to assist in energy work to relieve stress and bring renewed wellness to body/mind/spirit. FREE! Email: venturein@yahoo.com; 518-477-6566 www.Venture-InwardCenter.com
Saturdays
FAMILY STORY TIME, E. Greenbush Community Library, 10 Community Way, 11 am. Stories, songs, crafts; all ages. 518 477-7476.
Third Saturday
Schodack Valley Pizza Night!
First Sunday
The Castleton Firehouse Breakfasts started October 4th 8am.
The first Sunday of the month bring the family and enjoy a hearty breakfast.
FARMERS MARKETS
ON VIEW
ARCHITECTURE FOR ART GALLERY, 2633 Rte. 23 (B&G Wine Building), Hillsdale. Sat & Sun noon-5 pm or by appt. 518 325-1114. architectureforart.com.
ARTVIEW GALLERY, 14 Main St., Chatham. Thurs-Sat noon-5 pm, Sun noon-4 pm or by appt. 518 392-0999.
artviewgalleryny.com
.
OLANA STATE HISTORIC SITE, 5720 Rt. 9G, Greenport. 518 828-1872.
olana.org
.
OMI INTERNATIONAL ARTS CENTER, 1405 CR 22, Ghent. Notes for the Future, works on paper and concrete sculptures by Thomas Lail. Ten new outdoor sculptures on view in Fields Sculpture Park. Open daily. artomi.org.
MUSIC
Like Lions
(Albany, NY)
ON STAGE