Updated every Thursday. Community Events listed for FREE!
There is so much to do in and around Rensselaer Count -
Check out these links:
Castleton Library
, Rensselar County
EVENTS
page,
GoToGuide
,
What-To-Do-in-New-York-Stat
e
The Reformed Dutch Church of Schodack at Muitzeskill will hold its annual Mini-Market and Chicken Barbeque on Saturday, August 11th. If you would like to donate items for the Mini-Market, call 732-2471, to make arrangements for drop off of items.
PLEASE, NO clothing, stuffed animals, large appliances (including air conditioners), stuffed furniture, fitness machines or outdated electronics of ANY kind, will be accepted. Also, please do not donate items that are broken. Thank
Kevin Haran performs at the Market this Sunday, July 8th!
Schodack Island State Park
Canoe the Creek
1:00 PM | Sunday Jun 24, 2018
Canoes, paddles, personal flotation devices will be provided by Hudson River National Estuarine Research Reserve. Registration is limited, to register, contact Fran Martino riverhaggie@peoplepc.com or (518) 828-1330 .
Price:
$5
Learn how to use the IMap Invasives app in the field to document the presence of invasive species. Join Eric Struening of SUNY Cobleskill for a short presentation before going into the field. Please register by June 2nd by calling the Park at (518) 732-0187.
Saturday, June 16, 2018 10:00 AM - 12:00 PM

Let's walk the Main Street Mile together! The walk will begin and end at the intersection of Main Street and Scott Avenue. All ages welcome (children age 10 and under must be accompanied by adult).
Fitness -Free Admission-Kid Friendly
Town Board 2018 Meeting Dates:
Thursday, April 12 from 5 PM - 7 PM
The opening reception for this year's art exhibit is April 12, from 5-7 p.m. at the Marvin Library Learning Commons at Hudson Valley Community College in Troy. Admission is free and the event is open to the public.
Parks Gift Cards – Now Available Online!
The New York State Parks Gift Card is available for camping and golfing, a perfect gift for the park lover you know!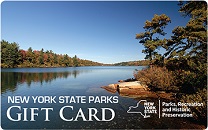 While Supplies Last...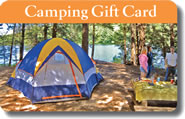 Camping Gift Card

• Gift card may be used for: Camping reservations and walk ups Golf reservations and greens fees Camping supplies, firewood, ice, etc…only when provided by the Agency
SOLAR ENERGY OPTIONS FOR EVERYONE

Community Advocates for Sustainable Energy (CASE)* is sponsoring a public forum on the many diverse options for using solar energy for one's everyday electricity needs.
This event is free and open to the public.
The forum will be held on Wednesday, March 28th at 6:30 pm at the First United Methodist Church at 1 Gilligan Road, East Greenbush, NY.
February
A Spirit of Sacrifice: New York State in the First World War
Through June 03, 2018
This exhibition features posters created during World War I—many by prominent graphics designers of the period, iconic artifacts, images, and documents from the collections of the New York State Museum, New York State Library, and New York State Archives—as well as across the state.
Votes for Women: Celebrating New York's Suffrage
Centennial
Through May 13, 2018 WEST GALLERY of the NYS Museum
The New York State Education Department and the Office of Cultural Education will present a large-scale exhibition and companion catalog titled, Votes for Women: Celebrating New York's Suffrage Centennial, at the New York State Museum between November 4, 2017 and May 13, 2018.
Brookview Art Studio JOIN THE FUN! Check out the calendar of upcoming

​*Brookview Art Studio is an independently-owned workshop which hosts "customizable" art classes and events for all ages!
*You can browse local artisans' work in our on-site shop to purchase a variety of handmade articles for home, garden, gifting and wearing!
​* Be sure to check out our Facebook page to see more photos!



Castleton Public Library

Calendar of Events or Open Studio Time
Schodack Island
Friday Night Skating Under The Lights

Public Hosted by Schodack Island State Park and Friends of Schodack Island State Park
Art Classes
See below for a list of scheduled classes and workshops, hosted by Suzanne Pazienza. Please pre-register as class size is limited! These are "tickets" and you can purchase the listed class, event, or workshop online with a credit card. You can also call for inquiries about custom made classes or to schedule a special event at the Brookview Art Studio. (518) 421-7526
DECEMBER
Winter Walk & Parade!
THIS Saturday December 9th
Valatie WinterWalk & Parade
Parade begins at 5:00 Winterwalk festivities at 6:00
NOVEMBER
It's time for our annual GIRLS NIGHT OUT
Friday November 10th from 6-8pm- Enjoy complimentary nibbles and wine...
A store wide SALE while checking out our AMAZING new inventory
David Crosby and Friends
Friday, November 17, 2017, 7:00 PM
Friends of CPL Barnes & Noble Bookfair FundraiserBarnes & Noble, Colonie Center, 131 Colonie Center, Albany, NY 12205 Saturday, Nov. 18, 9:00 a.m. - 9:00 p.m.
Location: Barnes & Noble, Colonie Center, 131 Colonie Center, Albany, NY 12205

Do your holiday shopping and support your local library at the same time. The day will also include stories read aloud and special presentations! Call the library for complete listing of the day's events.

Can't make it in to shop on 11/18? No problem. Use the code 12232054 when you shop on www.barnesandnoble.com from 11/18 through 11/23.
DECEMBER
*The Reformed Dutch Church of Schodack at Muitzeskill's Annual Christmas Bazaar*
The Reformed Dutch Church of Schodack at Muitzeskill will be holding its annual Christmas Bazaar on Saturday, December 2, from 10:00 a.m. to 2:00 p.m. The Church is located at the intersection of Schodack Landing Road & Muitzeskill Road, in Schodack Landing. The Christmas Bazaar will include new and gently used Christmas decorations, cards, gifts, and books, as well as a Luncheon Cafe and a Bake Sale. For more information, call the Church office at 732-7500.
Owl Prowl
Dec 1, 7 PM · Schodack Island State Park
Space is limited for this program. Please call the park to reserve your spot at (518) 732-0187.
Kid Friendly


Join bird experts from the Audubon Society of the Capital Region for a family-oriented introduction to the owls of Schodack Island State Park. The program will begin at the pavilion with a show-and-tell briefing on owl natural history. Thereafter, field parties will prowl Schodack Park trails to listen for owls. Bring a flashlight for safety. Afterwards, field parties will re-group at the pavilion to compare notes and enjoy complimentary hot chocolate and coffee. Please call the Park Office at 518-732-0187 by close of business on Wednesday, November 29 to register or for more information. In case of inclement weather, this program may be cancelled. If in doubt, please call the Park office or consult capitalregionaudubon.org. Meet at the pavilion.
OCTOBER
T
he 11th annual Troy Chowderfest held from noon to 4 p.m. Sunday (10/8). Centered around Monument Square, the event will feature about a dozen downtown restaurants serving at their locations, with a handful more in booths in Monument Square. Retailers will also participate with sidewalk sales and other specials. A free shuttle will make a downtown loop during the festival.Full details, including music schedule and family fun, are
here.
It's that time of year once again....The Reformed Dutch Church of Schodack at Muitzeskill's Annual TURKEY DINNER!
The Reformed Dutch Church of Schodack at Muitzeskill will be holding its annual turkey dinner, on Saturday, October 28th. The church is located at the intersection of Schodack Landing Road & Muitzeskill Road, in Schodack Landing.
The dinner is served family style. The menu will include turkey, stuffing, mashed potatoes, gravy, green beans, squash, cranberry sauce, rolls and various pies for dessert. Seating's are at 4:30, 5:30 and 6:30. Take out is also available at 4PM & 5PM (No early arrivals, please)
Adults: $12.00, children 6-12: $6.00, under 6: free.
Reservations are required. For reservations call 732-7345. If no answer, leave a message with your name, phone number and state that you are calling regarding the church dinner. Your call will be returned the same day before 8PM, to confirm it was received. IF YOUR CALL IS NOT RETURNED THE SAME DAY,PLEASE CALL AGAIN. For information other than reservations, call the church office at 732-7500. Hope to see you there!
SEPTEMBER
Lark Fest!
The 36th Annual LarkFest is Upstate New York's largest one-day street festival! It is one of Albany's most anticipated events with 80,000 people expected to attend this year.
Over 100 vendors will be selling handmade items like jewelry, ceramics, soaps, artwork, photography, crafts, and much more. Hosted By: Lark Street Business Improvement District
The September 15 market will be part of the Hudson River Valley Ramble, and the
September 1 COHFAM has been chosen by the Greenway as one of the Ramble events to be documented by a professional photographer -- with a drone! Let's all hope for good weather that day. COHFAM is held the first and third Friday of the month from June-September, 4:30-7:30 PM, at the corner of Scott Avenue & Main Street. Come visit, listen to music, browse the crafts and veggies, and enjoy the stunning Hudson River view!
NYSOG Welcomes Visitors
All tours of the New York State Capitol are free of charge.
Weekday Walk-In Tours
When: M–F (no tours on holidays)
Times: 10:00 a.m., 12:00 p.m., 2:00 p.m., and 3:00 p.m.
Location: Capitol State Street Lobby Information Desk
Reservations: Not required, except for 10 or more people
Self-Guide Tours: Visitors are also welcome to take a Self-Guided Tour during normal building hours.
Town-of-Sand-Lake-Garage-Sale---one-month-away!
http://garagesale.gotoguide.net/
Every first and third Friday Through September
Castleton-on-Hudson Farmers & Artisans Market. 4:30-7:30 PM at the corner of Main Street & Scott Avenue. It's always a fun time with vendors, veggies, food, music & more.
Take a break at River Rest.
SISP September Calendar
AUGUST
The car show that was scheduled for Friday, August 18, has been rescheduled for next Friday, August 25, at the Schodack Island State Park!
Be sure to join us. Dash plaques and other gifts will be given out to participants. Also, the Best of Show will not only get a trophy, but also win a $25.00 gift certificate for
RockAuto.com
.
New York State Food Festival
August 9, 2017
Empire State Plaza Events
279 Madison Ave, Albany, New York 12242
2017 Renewable Energy and Sustainable Living Fair
Come to our organizing meeting:
Wednesday
August 9 at 6:30 pm at the
Citizen Action office on 94 Central Avenue in Albany, NY. Bring your ideas for this year's fair and let us know what your group could help organize.
"Renewable Energy & Sustainable Living Fair"
in the Capital District and we'd love your group's participation and co-sponsorship.
Hope to see you on August 9
! Please RSVP to me if you're coming:
tlieberm1@gmail.com
OCTOBER
2017 Renewable Energy and Sustainable Living Fair
The Fair will take place on Saturday Oct. 28 from 10 am to 4 pm at the Doane Stuart School in Rensselaer - overlooking the scenic Hudson. Becky and Bob have many alternative energy vendors/exhibitors from last year who will be returning, and there will also be electric vehicles to ride in. Plus they are looking to broaden the Fair's focus this year to include anything that has to do with sustainable living and breaking free from fossil fuels, for example:

-Earth-friendly and sustainably-sourced products and crafts
-Cycling-related vendors and activities
- A children's "Break Free From Fossil Fuels" Project Fair
-A "Reusable Trash Fashion" show by students
-Exhibits on climate change and conservation
-Exhibits on composting, urban farming, hydro-farming and permaculture
-Hands on, interactive education
-Storytelling
-and as a bonus, tours of Doane Stuart's beautiful "Green Roof".
SANTANA
TRANSMOGRIFY TOUR 2017
Ten time GRAMMY®-Award, three time Latin GRAMMY®-Award winning rock icon and Rock and Roll Hall of Famer Carlos Santana and his band SANTANA will perform passion-filled songs from their forty year career, including fan favorites from Woodstock to Supernatural and beyond with The Transmogrify Tour.
Santana will return to Bethel Woods Center for the Arts, the site of the 1969 Woodstock festival on Saturday, August 5, 2017.
STRIDE
Adaptive Sports is teaming up with theRecovery Sports Grill by participating in a special Dine to Donate event! Join us at the Recovery Sports Grill on Tuesday, August 1st, from 5-9pm. It will take place at the East Greenbush, New York location. 15% of every purchase will be donated directly to our organization. Left is a copy of our coupon for the event. You must give this coupon to your server in order to donate to our organization. If you need more coupons for family or friends, do not hesitate to reach out to us.
We thank you for your help, and are looking forward to trying this tasty new restaurant with you!
JULY
The Mac-Haydn Children's Theatre
Hi, Ho, Robin Hood brings the exciting adventures of Robin Hood and his merry men to The Mac-Haydn Children's Theatre, in nearby Chatham, NY, July 21, 22, 28 and 29. They rob the rich to help the poor people of Nottingham, and the Sheriff cannot catch them. Action, laughter and songs like "We Lead A Merry Life" make a show that all youngsters will enjoy. Performances at 10:30 a.m., tickets are $10.00
for children of all ages; call 518-392-9292 or visit machaydntheatre.org for information
and tickets. Price: $10
EAST GREENBUSH TOWN PARK FRIDAY JULY 14th Family Fun and Movie Night FREE ADMISSION!
6:00 PM- COME HUNGRY! The Hungry Traveler Food Truck will be at the park with dinner! You can check out their menu at www.hungrytravelertruck.com
...and for desssert TCBY will be with us too!! YUM!
6:30 PM- TROLL TREASURE HUNT, bounce house, and dance party fun! 8:00 PM (OR DARK)- TROLLS THE MOVIE Popcorn available for $1 WHAT TO BRING: Blanket or chairs to sit (small pop up children's tents are fine, but must be at back of seating area and not obstructing view of others) BUG SPRAY
Chicago
With The Doobie Brothers
Rock, Pop
In 1967, seven Chicago musicians set out to create a new sound: a rock band with horns. Their dream turned into 20 Top-10 singles and 12 Top-10 albums. Among their hits many hits are "If You Leave Me Now," "Hard To Say I'm Sorry" and "Here In My Heart." Nearly five decades later, in 2016, they were inducted into the Rock and Roll Hall of Fame.
www.chicagotheband.com/
Event Info: (866) 781-2922
Information: 800-745-3000; ticketmaster.com
Price:
$43-$126.95
FRI, JUL 14, 2017 - 7:00 PM AT PAVILION
FOREIGNER 40TH ANNIVERSARY TOUR
Foreigner with Cheap Trick and Jason Bonham's Led Zeppelin Experience
JULY 16 is National Ice Cream Day
National Ice Cream Day is dedicated to appreciating ice cream.
Ice cream was first advertised in New York. In 1984, Senator Walter Dee Huddleston of Kentucky initiated a joint resolution to declare July as the National Ice Cream Month. This holiday is now celebrated on the third Sunday of July.
JUNE
On National Flag Day, Americans show respect for the U.S. Flag and what it represents. Representing independence and unity, the Stars and Stripes have become a powerful symbol of Americanism and is flown proudly. On June 14 we honor Old Glory on National Flag Day. This day commemorates the adoption of the United States flag on June 14, 1777.
Swartz Dairy & Produce
We are finally officially open for Strawberry Season! Our earliest variety, the Honeoyes, have ripened up a lot since our last post and are ready for picking now. Our later variety, the Jewels, are ripening up more everyday and will continue to become more plentiful into next week, so all of you jam pickers may want to wait until after the weekend to come fill up your buckets.
***Here are the details you might need to know:***
We are open for picking 7 days a week! We open up at 8am every morning, and close promptly at 6pm.
Music in the Park
Event Date:
Tuesdays - 6:00pm to 8:00pm

June 6th (rain date 6/7/17) Peacefull Country Band
June 13th (rain date 6/14/17) Winchester & Young
June 20th (rain date 6/21/17) Triskele
June 27th (rain date 6/28/17) Tri-County Banjo Band
July 11th (rain date 7/12/17) Yankee Doodle Band
Cruise-on-In to the Schodack Island State Park
Car Show - Every third Friday July - September
June 9-11
MAY
Friends of CPL Bottle & Can Drive
Castleton Public Library
Saturday, April 22 - Monday April 24
Save us your empties! Bring your returnable bottles and cans to the library any time from Thursday, April 20 through Monday, April 24. All proceeds benefit the Friends of CPL.
Exhibitors from Camps, School Programs Pre-K through College, Technological Apps for Autism and Recreation & Therapeutic Programs. Bounce House and Arts & Crafts. For more information or to be an exhibitor, contact Julie Marks at jmarks@saratogabridges.org.
The most attractions anywhere around. Go-Karts, Bumper Boats, Adventure mini-golf, Rock Climbing Wall, Batting Cages, Fun House, Spider Mountain, Water
Rick Raspante Memorial Walk/5K for Kidneys! SUNY Adirondack on April 30!
MAY
Castleton-on-Hudson/Schodack Memorial Day Parade
When: Mon, May 29, 10:00 AM
Where: Castleton-on-Hudson, NY
The annual Castleton-on-Hudson/Schodack Memorial Day Parade will be held on May 29, stepping off at 10 a.m. from Boltwood Avenue.
Rensselaer Memorial Day Parade
When: Sun, May 28, 1:00 PM
The ceremonies begin Where: 1:00 pm and the Parade will step off at 2:00 pm. The Parade will begin at The Doane Stuart School at the intersection of Washington Avenue and Forbes Avenue across from the Beverwyck Cemetery.
JUNE
June 4, 2017
346 Firehouse Ln, Schodack Landing, New York 12156
June 22
Neil Diamond at Bethel Woods
See the Summer Schedule
PAVILION PERFORMANCES & FESTIVALS

PERFORMANCES & FESTIVALS
Sunday Breakfast!
The Castleton Fire Company located at 11 Green Avenue Castleton is starting their Annual Breakfast on the First Sunday of each month from 8:00 a.m. to 12Noon. Cost is $8 for Adults; $7 for Seniors; $5 for Children 6 yrs -12; and under 6 are free.
Mark your calendars: November 6th (to benefit the Castleton VFW) December 4, 2016, January 8th, 2017, February 5, 2017, March 5, 2017, April 2, 2017 and the final breakfast of the season will be May 7, 2017.
3rd Annual Day Before the
Awards Film Festival
Saturday, February 25, 2017
10:15AM-12:30PM
3:45PM-5:45PM
DURING THE FESTIVAL THERE WILL BE:
Sandwiches (from Hannaford),
Frozen Yogurt (from 16 Handles) and Drinks Available for Purchase.
The Friends of the East Greenbush Community Library
will be holding an Adult and Children's DVD Sale
DVDs: $2.00; DVD sets: $5.00
Museum Passes


CONTINUING

Schodack Island State Park
1 Schodack Way, PO Box 7 Schodack Landing, NY 12156
Cross Country Skiing & Snowshoeing: During winter season.

4-M's Farm
2537 Phillips Road Castleton, New York 12033
Have fun and learn about horses!

CNSE Children's Museum of Science & Technology
250 Jordan Road Troy, New York 12180
Explore, Discover and Imagine the World of Science at CNSE CMOST.

Check out the Spectrum 8 - AAA discount!

Third Monday

Library Board of Trustees Monthly Meeting Castleton Public Library

The regular monthly meetings of the Library Board of Trustees is scheduled for the third Monday of the month at 7 p.m. on the second floor of Village Hall. The public is encouraged to attend. The Trustees will not meet in August and November. Sponsored by CPL Board of Trustees.
Tuesdays

First and third Tuesdays

CAFE THEO is an informal gathering of people from all walks of life who seek an understanding about the big questions in life. We engage in conversation on moral, philosophical, and spiritual topics. Some recent topics include: idolatry, limits of perspective, and Nietzsche's will to power. We welcome all points of view and religious perspective, and our common ground honors freedom of conscience in respectful conversation. We invite you to join us for an evening of engaging discussion, music, and a period of reflection. Refreshments are provided. We meet every 1st and 3rd Tuesday at 6:30 p.m. at St. Paul's Methodist Church, 1583 Carney Road, Castleton.

Thursdays

SOUP DAY at the RENSSELAER SENIOR CENTER - The Rensselaer Senior Center is please to announce that we will be serving soup every Thursday, along with our regular delicious, nutritious meal. And, if you bring a container, we will send you home with soup and corn bread, that you can enjoy at your leisure. Reservations are required, so call the center at 463-2166, and come and enjoy our delicious soup. There is plenty of free parking near the center.

Castleton-on-Healthy meets every Thursday at 6 PM to share resources and tools to help individuals achieve and maintain a healthy lifestyle.

Fridays

First Friday

ALBANY NY – The 1st Friday of every month marks a funky and fun night of the arts in Albany, starting at 5pm. The event is fittingly named... 1st Friday. Residents and visitors flock to downtown Albany for this highly anticipated art event, administered by the Upstate Artists Guild.

FREE REIKI...Free Reiki on the 1st Friday of every month from 6:00 – 6:45 pm at Venture Inward, 568 Columbia Turnpike, #16 VanDenHouten Square (back entrance), East Greenbush. Reiki is a Japanese technique for stress reduction and relaxation that also promotes healing. It is administered by "laying on hands" and is based on the idea that an unseen "life force energy" flows through us and is what causes us to be alive. If one's "life force energy" is low, then we are more likely to get sick or feel stress; and if it is high, we are more capable of being happy and healthy. Energy healers and Reiki practitioners work together to help balance and regenerate calling upon angels to assist in energy work to relieve stress and bring renewed wellness to body/mind/spirit. FREE! Email: venturein@yahoo.com; 518-477-6566 www.Venture-InwardCenter.com

Saturdays

FAMILY STORY TIME, E. Greenbush Community Library, 10 Community Way, 11 am. Stories, songs, crafts; all ages. 518 477-7476.

Third Saturday

Schodack Valley Pizza Night!

First Sunday

The Castleton Firehouse Breakfasts started October 4th 8am.
The first Sunday of the month bring the family and enjoy a hearty breakfast.

FARMERS MARKETS

ON VIEW

ARCHITECTURE FOR ART GALLERY, 2633 Rte. 23 (B&G Wine Building), Hillsdale. Sat & Sun noon-5 pm or by appt. 518 325-1114. architectureforart.com.

ARTVIEW GALLERY, 14 Main St., Chatham. Thurs-Sat noon-5 pm, Sun noon-4 pm or by appt. 518 392-0999. artviewgalleryny.com.

OLANA STATE HISTORIC SITE, 5720 Rt. 9G, Greenport. 518 828-1872. olana.org.

OMI INTERNATIONAL ARTS CENTER, 1405 CR 22, Ghent. Notes for the Future, works on paper and concrete sculptures by Thomas Lail. Ten new outdoor sculptures on view in Fields Sculpture Park. Open daily. artomi.org.

MUSIC

ON STAGE